There is ample evidence of how music adds vibrancy to communities, engages the brain, strengthens the sense of belonging and connection with others. The power of music cannot be denied.
(www.playcore.com 2023)
I don't think I have met a person who does not like or love music. Have you ever been watching a band, and they start to play your favourite song, everyone is singing along, the feeling is incredible, it is warmth, connection, inclusion.
Music connects people!
On Sunday the 3rdof December between 2pm and 6pm, My Ability Pathway brings the Festival of Connection to Tanunda Town Square. An accessible and free event featuring four bands from the Barossa Valley and Adelaide performing throughout the afternoon.
The Barossa Valleys own Z Wine are the exclusive provider of Barossa Valley wines along with Ministry of Beer from Lyndoch serving their hand-crafted beers. Soft drinks and water will also be available. The Tanunda Town Square has several food suppliers within stone's throw to keep hungry stomachs at bay.
Interpreters from Deaf Butterfly Effect will be available and interpreting the music for the deaf community. A Chill Zone will provide a space for people with sensory needs to step away from the excitement for a breather. Programs and price lists will be available in Braille. The event space, bathrooms and parking are wheelchair accessible.
Our musicians……………….
nik a index
After a 10 year hiatus from the music scene nik a index returns with his solo show and the introduction of Keys. A fluid journey of improvisation that is inspired by a range of genre's including Latin, Hip Hop, Electro Jazz and Blues.
nik a index will open the Festival of Connection with subtle sounds that will weave their way into your body, building movement and elation.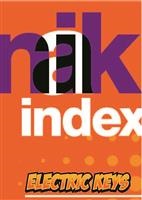 Jamie Blechynden (and friend)
The master of sound and production Jamie Blechynden Productions will be playing at the Festival of Connection. Jamie explores the world of folk blues, elevating the tempo with acoustic jams that will have your feet stomping and heart cheering.
Leading the music scene in the Barossa Valley by curating Open Mic's, playing gigs across the region, recording albums and teaching music to the future stars of the Barossa. Jamie is one not to be missed!
Free Genie
This charismatic duo delivers an assortment of tunes that will have you feeling buoyant and care free. Whether it is the cheeky commentary between songs or the delivery of the four-track recording that builds to the vibration of a band, you will relish in the sounds of Free Genie.
Well known in the Barossa music scene, Free Genie gives the audience an eclectic mix of music that creates a relaxing and uplifting experience. Perfect for a Sunday afternoon at the Festival of Connection.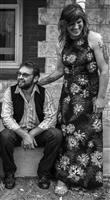 Valley Cats
If you haven't met the Valley Cats yet, then you are in for a treat! Our headline band for the Festival of Connection will get you grooving no matter what your music taste is. This charismatic five piece backs their selection of rock, pop and blues with the velvety sound of sax, sonorous bass, lilting keys, melodic harmonies and the pulsating beat from the drums. These seasoned entertainers will ensure your day ends with a bang!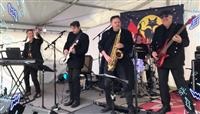 Thank you to our amazing sponsors
Deaf Butterfly Effect, Rieslingfreak, Rob and Anne Gibson, Jarvis Subaru, The Leader, Bandicoot Clothing and Kids Unite.
The inclusive nature of music allows us all to take part in a communal form of art.(rightforeducation.org).
We can't wait to see you there!!!!!!